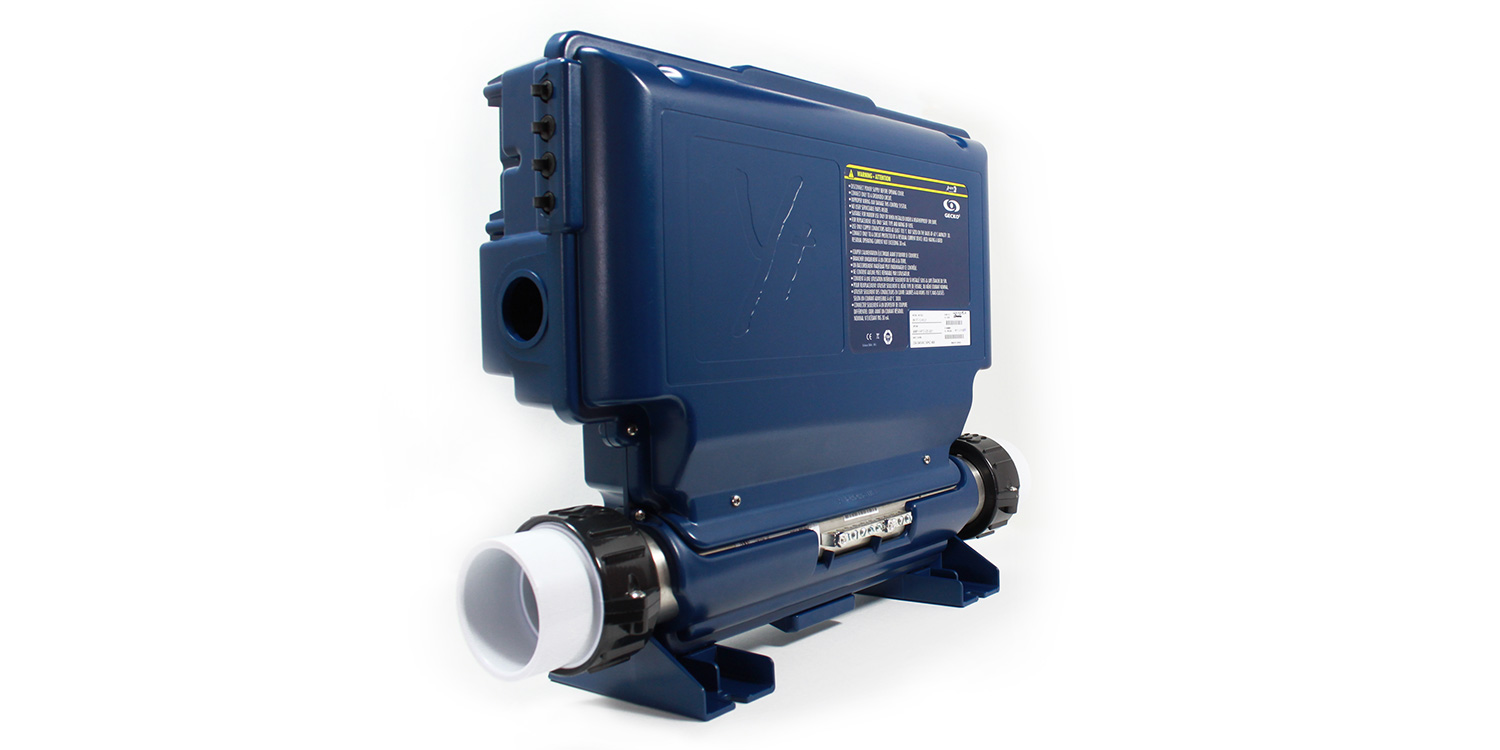 Total flexibility, total compatibility, total satisfaction.
Top of the line in.yt has all it takes to easily power larger size spas.
in.yt control systems are the simplest, most flexible solutions when it comes to supporting even the most complex array of spa add-ons and options.
Gecko's in.yt control systems offer the kind of simplicity that makes for a genuine top-of-its-class product. It is the natural choice for anyone who wants an easy-to-understand multi-application solution.
Like all other platforms of Gecko's Y series, in.ye is compatible to a wide selection of keypads and auto-detects the selected keypad model.
With the Gecko's in.yt control systems, you don't have to worry about compatibility; instead, there's just the comforting certainty that when you invest in an in.yt, all spa configurations are supported.
What's more, Gecko's in.yt control systems also take into account future compatibility to accessories, peripherals and add-ons for you to enjoy your spa for years to come.
Available in 2 configurations.
in.yt-7 supports 7 configurable outputs, a 4kW heater and a standard 12V light. Ideal for mid-range to high-end spas with up to 3 pumps, blower, circ. pump, ozonator
in.yt-12 supports 12 configurable outputs, a 4kW heater and a standard 12V light. Ideal for mid-range to high-end spas with up to 5 pumps, blower, circ. pump, ozonator
in.yt configuration chart
North-American & CE approved configurations
read all about in.yt in the Y series techbook
Distinctly blue since 2001!
the true color of Gecko Alliance's control systems for spas
GECKO ALLIANCE GROUP
450 des Canetons, Québec, QC, Canada, G2E 5W6, 418 872-4411
©2018 Gecko Alliance Marketing Services